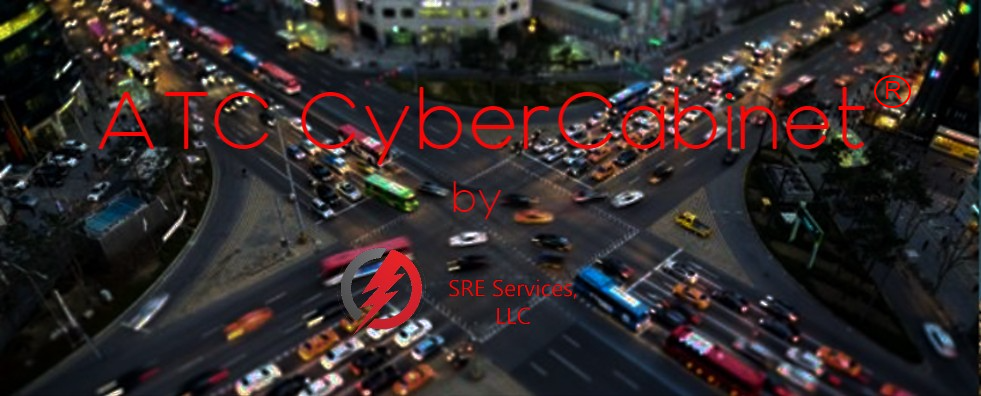 For Traffic Signal Engineers and Technicians, it is often a challenge to test and validate Controller programs and visualize the results.
The many problems they face are:
Configuring a physical test traffic cabinet to match the on-street configuration under test,

Generating detector & preemption inputs to force Controller outcomes,

Visualizing the Controller signal outputs in an easily recognized format, and

Validating compatibility with the CMU configuration.
Today, their best option is bringing the actual physical cabinet to the lab with detector test switches installed (assuming loops) and connecting a generic display panel.
With intersection complexities growing, the problem will only get worse over time.
---
The ATC CyberCabinet software provides an Engineer with a software based solution to test and validate the functionality of an ATC Controller Unit (CU) database, without needing a full ATC5301, NEMA TS2, ITS Cabinet, or TEES 332 cabinet assembly in hardware.
This will produce higher quality results in less time, while reducing or eliminating the need for call-backs once the intersection is operating.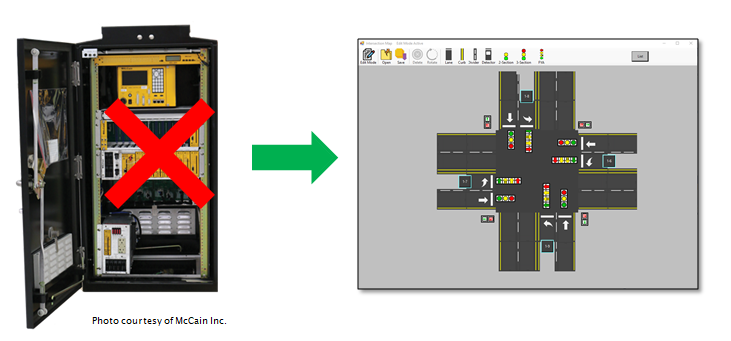 Validate Controller Database Operation
Exercise all Inputs and Outputs
Test and Validate a Controller database without the need for a fully populated hardware ATC Cabinet.
Future-Proof Your ATC Controller Development and Test Program
Contact SRE Services for more information
Validate the CMU Datakey Configuration
Avoid surprises on the street
Test & Validate the actual Cabinet Monitor Unit configuration programmed into the target CMU Datakey.